Storage Sheds
Serving Middle Tennessee & Southern Kentucky
Add much needed storage space to your property with a custom-built utility building from Countryside Woodcraft. Our unique designs and countless options mean you can create a one-of-a-kind structure that meets your own needs. Built by our experienced team using the best materials possible, we will do everything we can to ensure that you are pleased.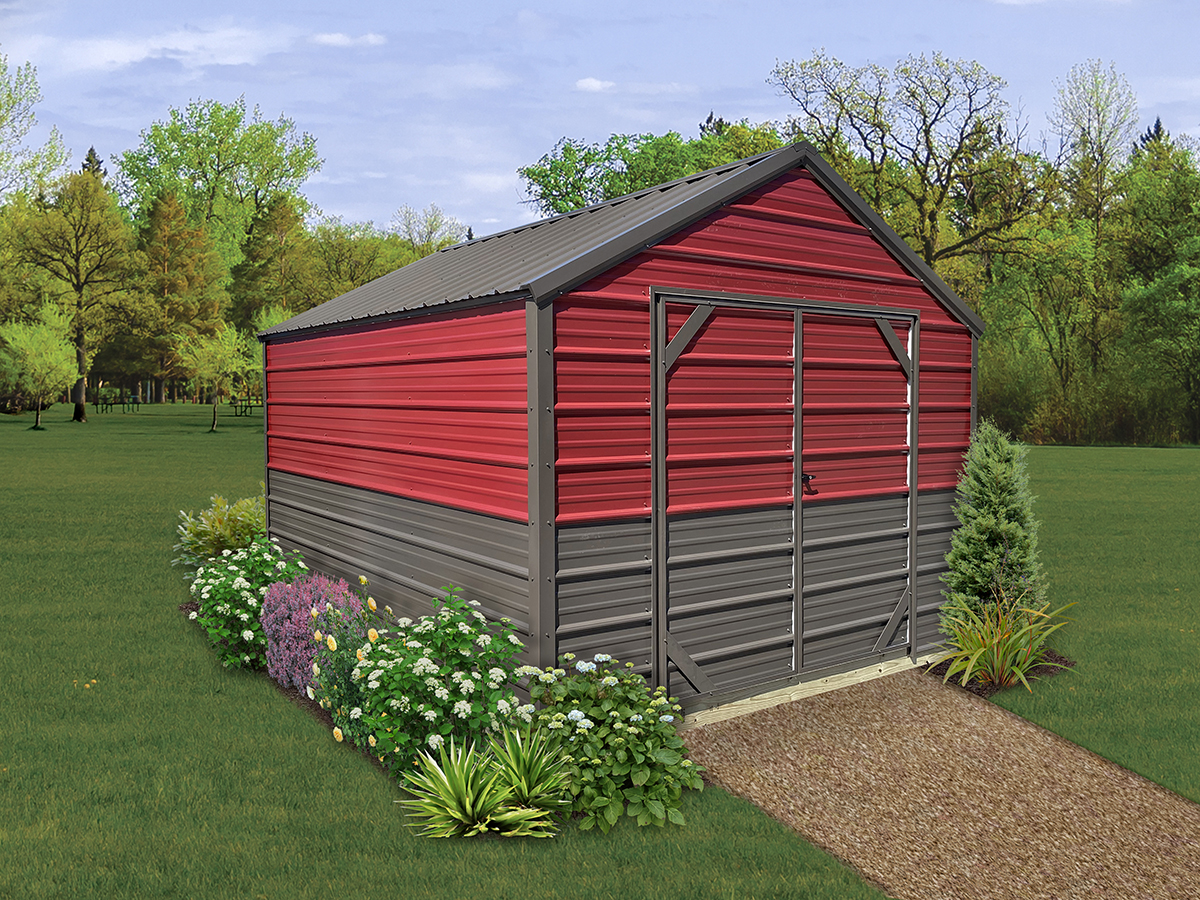 Our economy shed is our lowest priced storage shed. Why rent a storage unit when you can own your own building? The economy does not come with any windows or overhangs. It is a very low maintenance building and will last for years to come.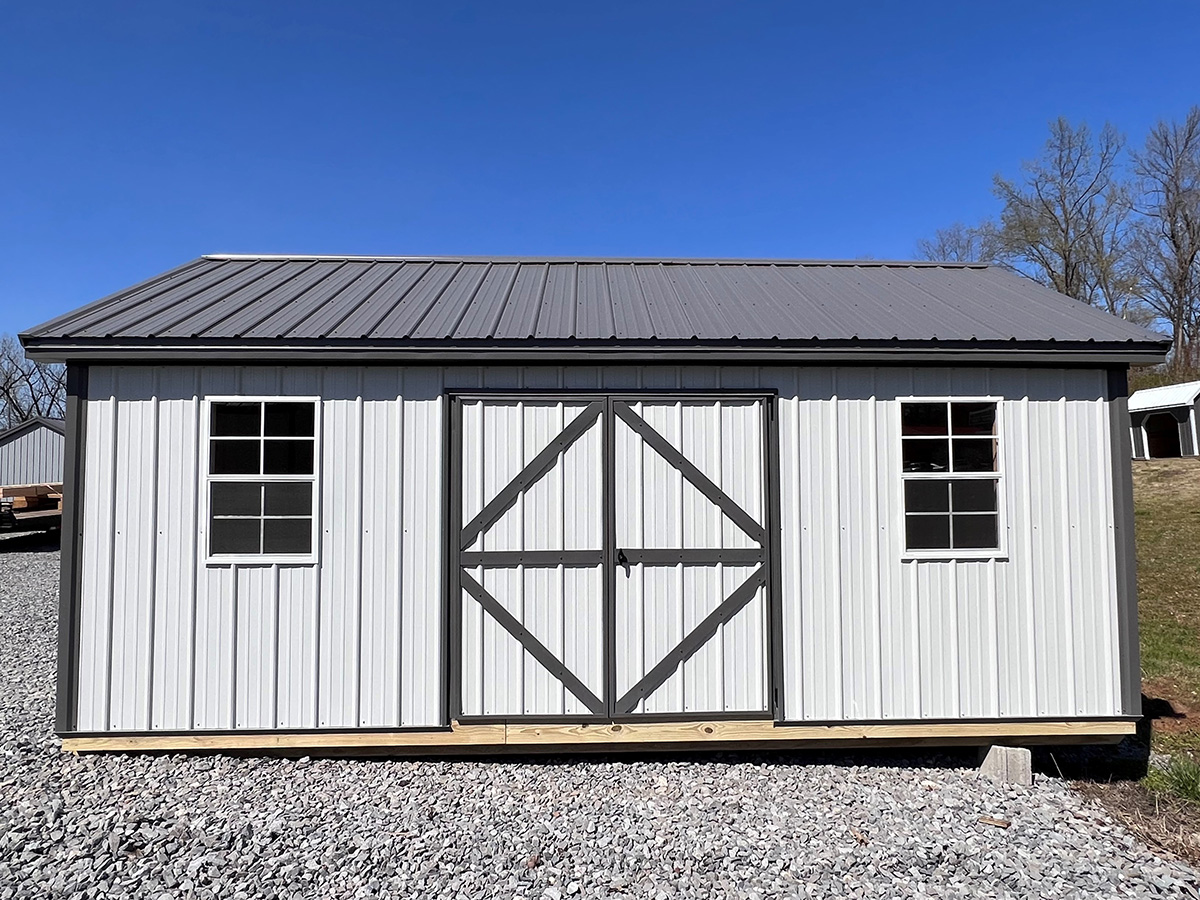 Our classic shed is a popular choice for those wanting a workshop, craft studio, or flexible storage space in their backyard. This Shed comes with one window as well as overhangs. The standard design means it will blend in well with your home & surroundings.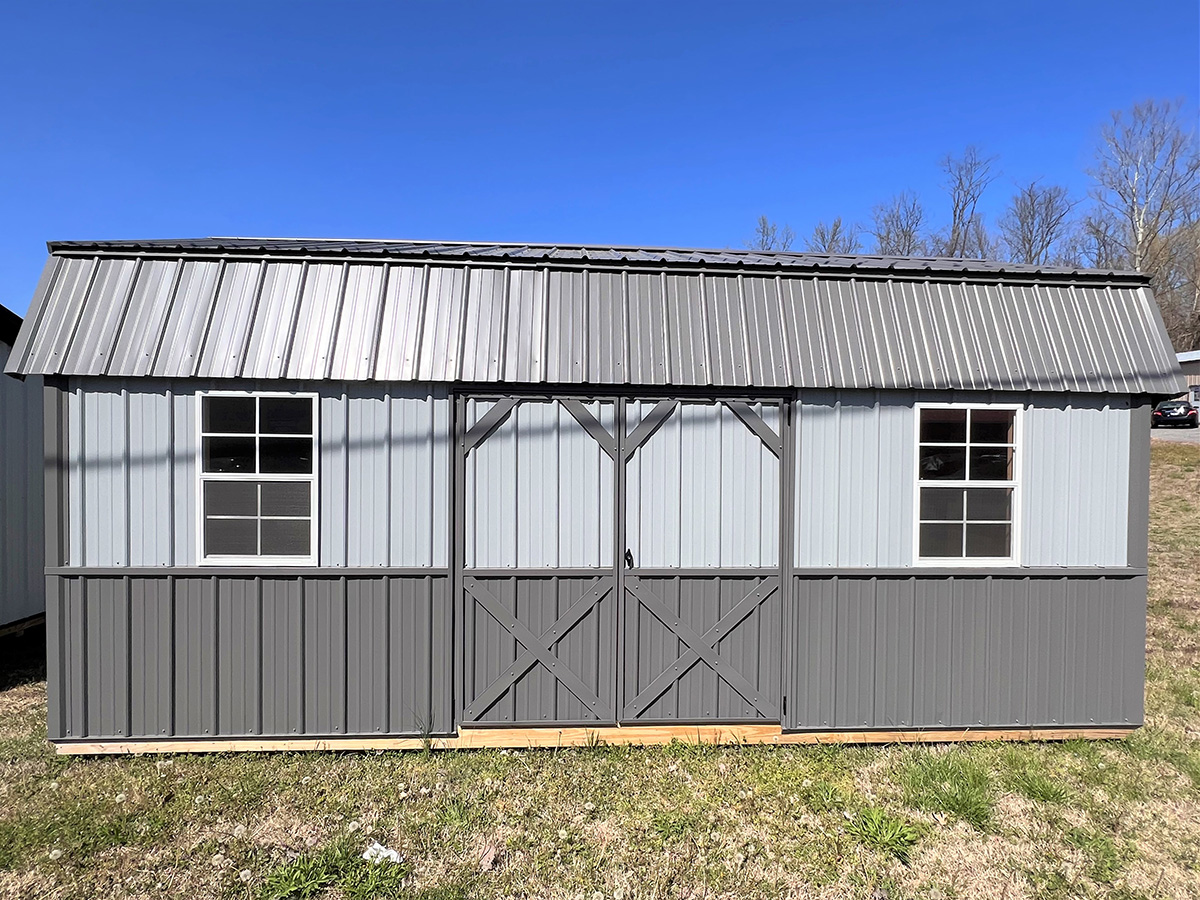 For those who want to get the most storage out of their shed, we offer the High Wall Barn. The gambrel roof is both stylish and practical, providing additional storage space while looking great in your backyard. And by adding a wraparound loft to your structure, you can maximize your storage ability. It will easily accommodate your lawnmower and outdoor equipment with room to spare.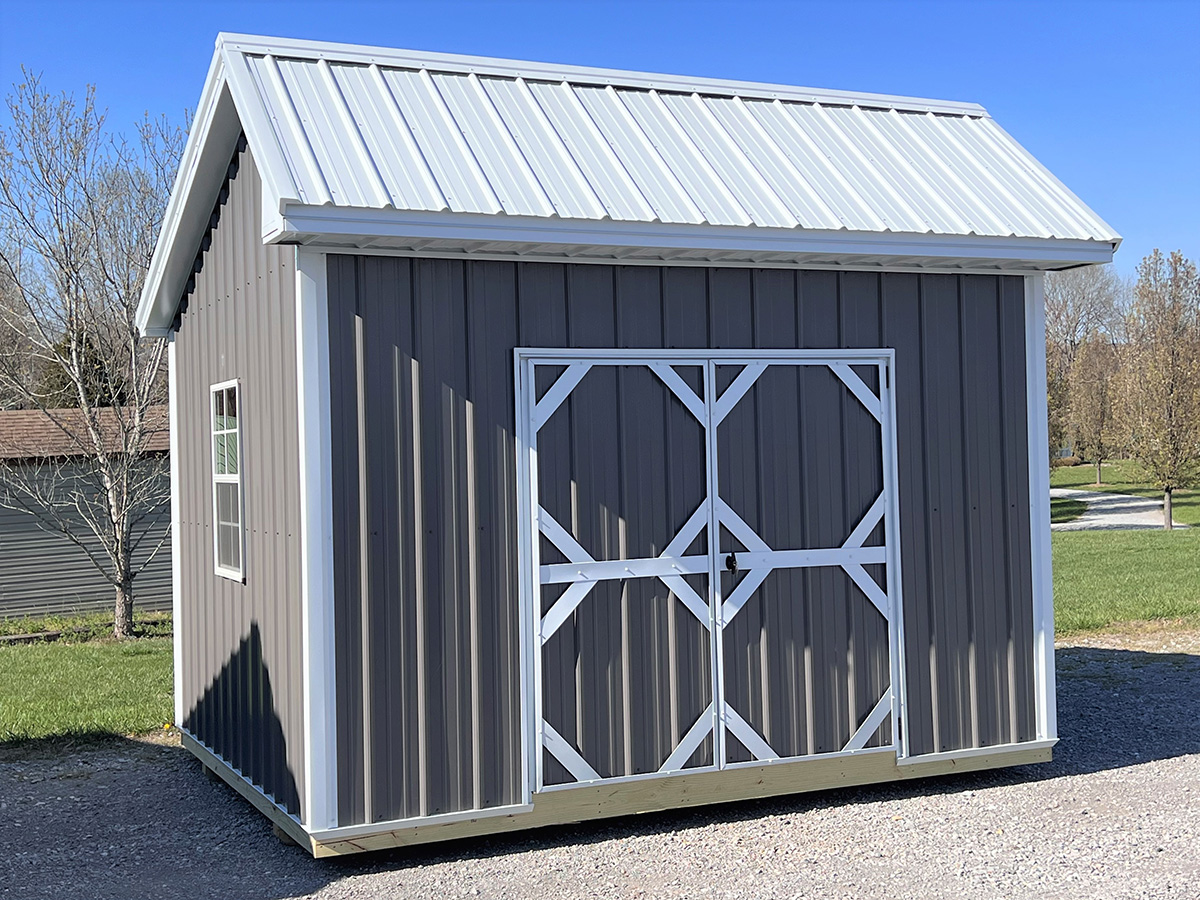 The unique roofline and Craftsman style of the Quaker Shed makes it a popular choice as a statement piece in the backyard. This shed includes 2 windows & overhangs. The side door allows owners to divide the shed into different uses, while the roofline provides a good balance between storage space and headroom.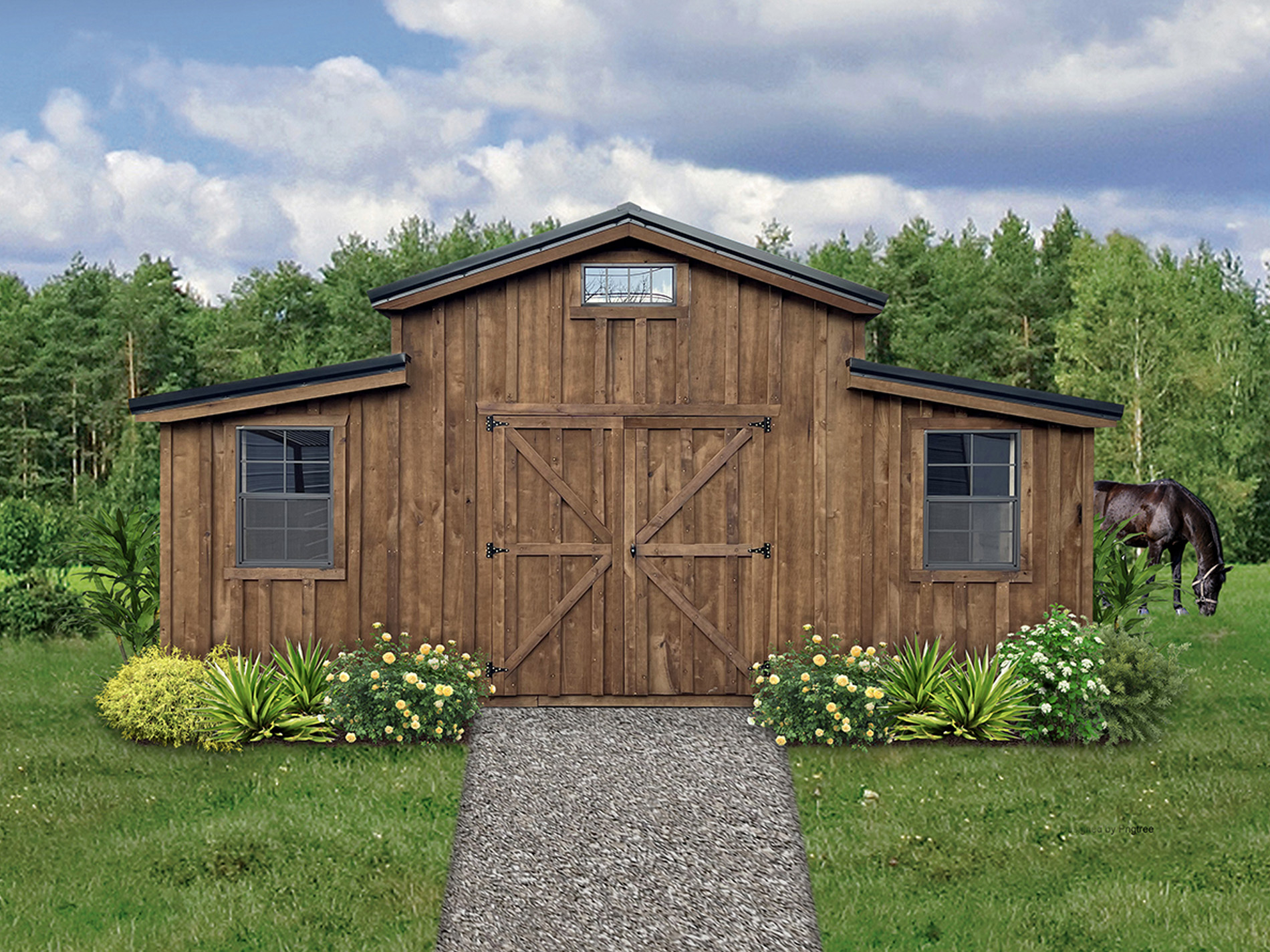 Our split-level Big Sky Shed has unlimited possibilities. Imagine this building in your backyard as a tack-room or lawnmower shed. It could also be finished out to be used as an office or gift shop. This building comes standard with two windows and is available in Board & Batten Siding.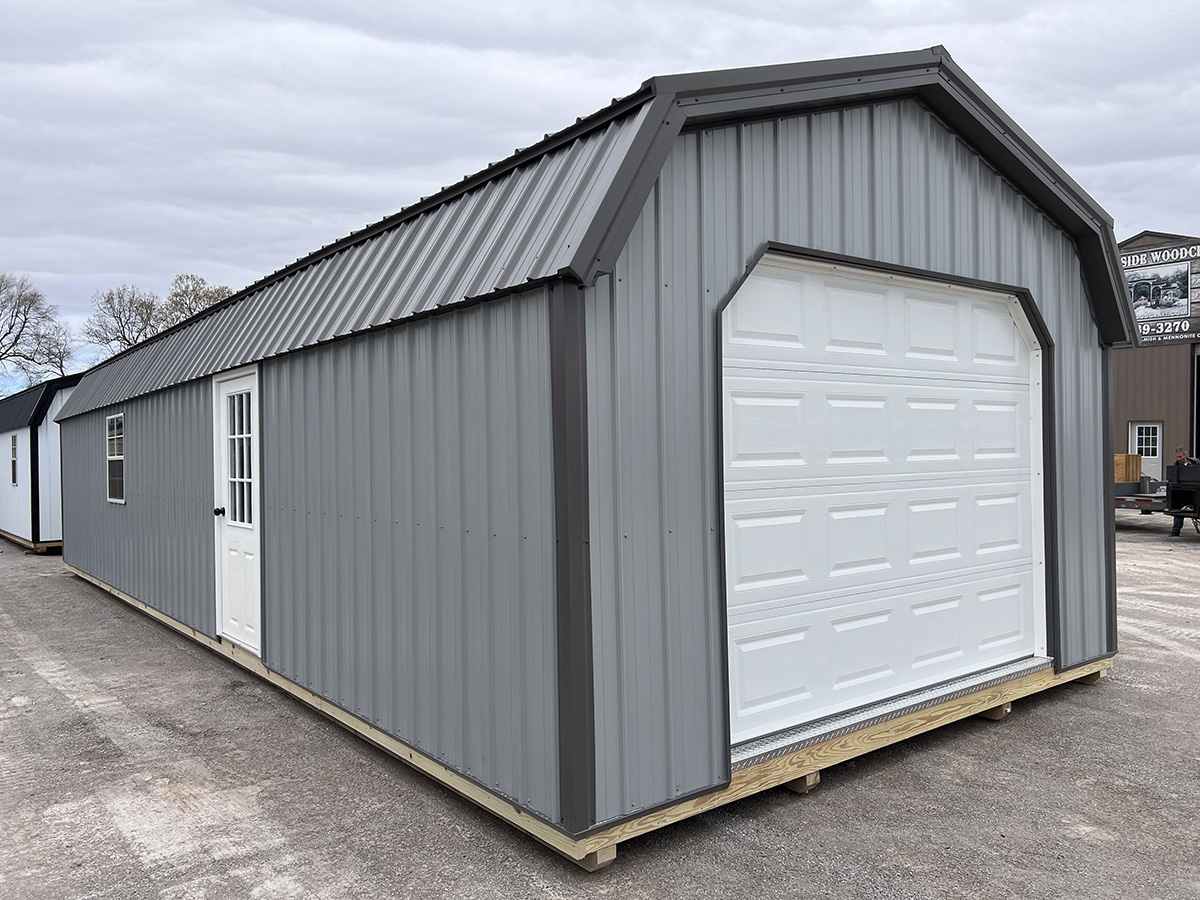 Create the ultimate workshop, studio, or backyard storage space with one of our custom-built garages. Whether you want to work out or work on your car, our garages are designed to meet your needs. They are a great place to store your boat, ATV, or classic car. The larger door makes it more convenient to use for long-term or everyday storage.
Contact Us
To purchase or get more information, please give us a call, text or complete this form. We will take your order and payment over the phone, or on location.
CALL or TEXT