Pavilions
Serving Middle Tennessee & Southern Kentucky
Our pavilions can be made in any size to fit your outdoor needs and placed almost anywhere. They can be stained a variety of colors to enhance their outdoor surroundings. The materials we use for our pavilions are Western Red Cedar or #1 pressure treated Southern Yellow Pine. We offer three pavilion styles: Standard, Gazebo Style and Custom. Each pavilion comes with our 1-year warranty against defects in materials and workmanship.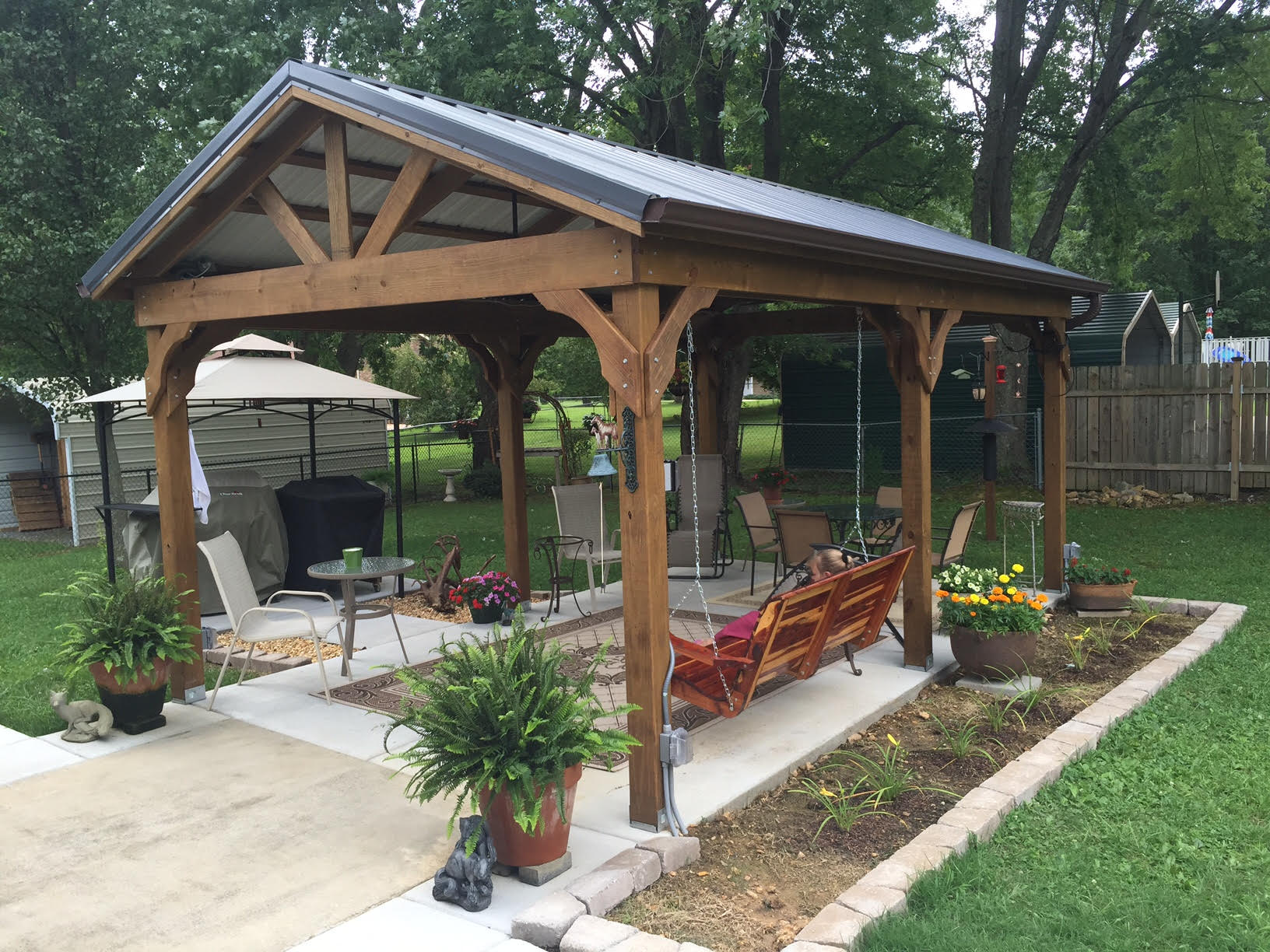 The Standard Pavilion is an attractive, economical structure that has quickly become one of our most popular models. These pavilions are great for outdoor entertaining. Each standard pavilion comes with a 40-year metal roof.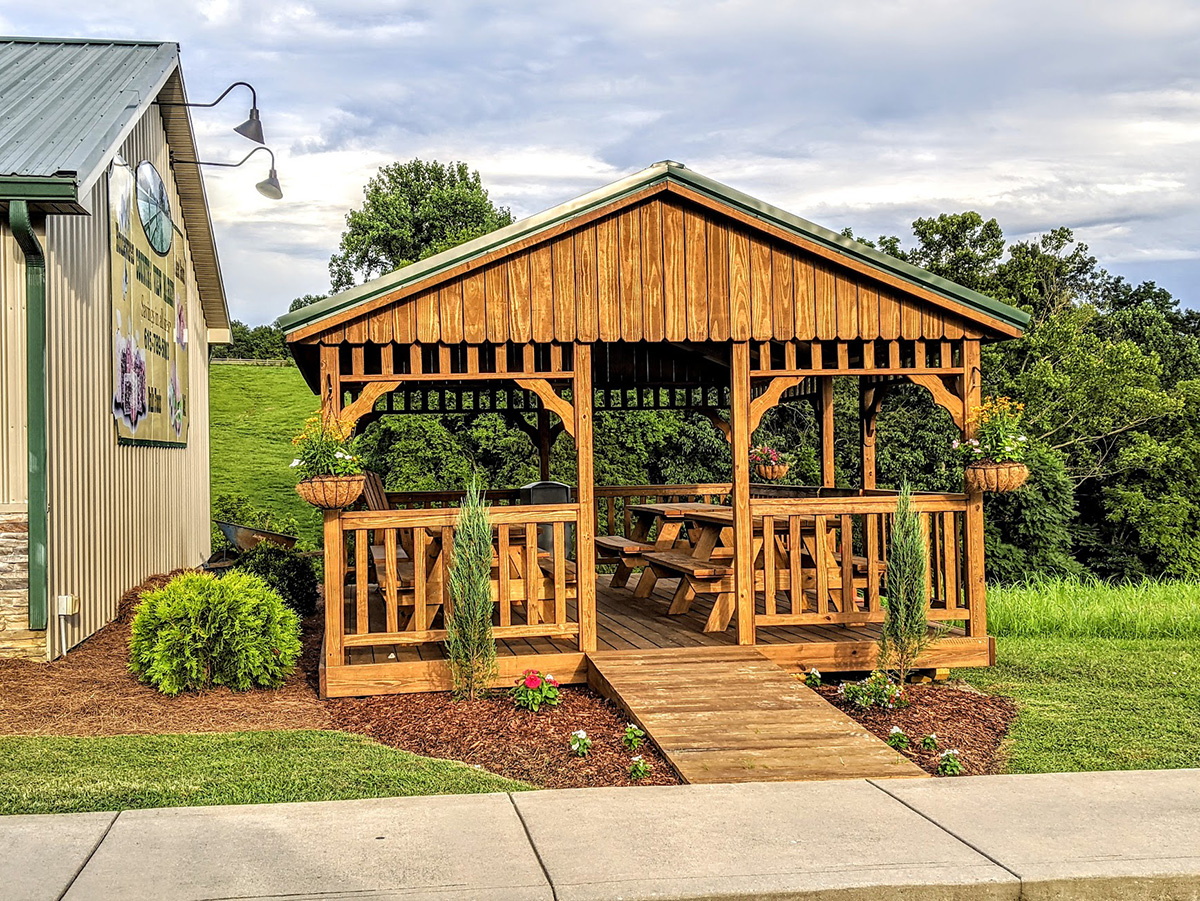 The Gazebo pavilion is a unique design displaying elegance and detailed craftsmanship. Its usefulness makes it an attractive option for any outdoor space. Our gazebo pavilions are great for family picnics, reading or spending time with friends.
Scalloped gable ends & fascia
Decorative roof & deck railing
Contact Us
To purchase or get more information, please give us a call, text or complete this form. We will take your order and payment over the phone, or on location.
CALL or TEXT