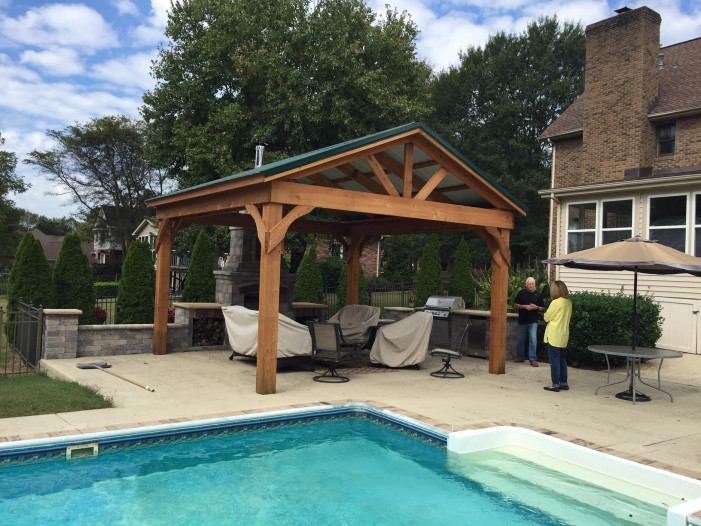 Description
This beautiful Cedar pavilion was constructed in Mt Juliet Tn. (Notice fireplace in backside). This unit has optional 8 x 8 columns to give it a heavier look. We use heavier and bigger materials as the sizes increase. The stain we used on this unit is a cedar tone that brings out the rich cedar flavor of western red cedar. Several months later our client wanted more coverage and bingo , the additional wings added to the design with a simple unique look. The end result to this project brought an extremely happy client and a hard working crew together in a successful business relationship that we strive to maintain with each new client.
Details
Several Designs
Cedar & Vinyl
Metal Roof
Onsite Installation
Custom builds available
Shipping Available
View Gallery
Shipping & Installing
Brochures & Pricing
Order Now!
---
OUR LATEST STRUCTURES & SALE ITEMS